CX See Why Show!
Understand the "Why" behind Customer Experience with Dan Gingiss.
In the CX See Why Show, Dan Gingiss -The Experience Maker™- and renowned CX keynote speaker, invites CX experts from various industries to discuss about understanding the "Why" of customer experience.
Each episode brings an unscripted discussion on unique topics like CX challenges, data and customer insights, identifying rising customer expectations, the value of customer journey, and much more. Get a wealth of information from CX leaders and apply that to your business to improve your customer experience.
Watch now to understand the "Why" of customer experience.
Episode 10

|

CX Inspiration from the Salon and Spa Industry

Delivering an exceptional customer experience is crucial for the success of any industry. To accomplish this, it is essential to carefully design the entire customer journey. In Salon & Spas, this involves understanding your target audience, streamlining the booking processes, personalizing services, and implementing loyalty programs.

Join us on our talk show, where we'll dive deep into the relaxing waters of customer insights from the Salon & Spa industry.

Our fantastic host, Dan Gingiss, will guide you through an unforgettable discussion with the incredible Charlotte (Hogg) Prescott, Director of Spa & Fitness at Fisher Island Club and the International SPA Association. Together, they'll unveil the mysteries of customer feedback and reveal the key ingredients for a truly satisfying experience.

Our talk show will delve into customer reviews, unearthing hidden patterns, identifying common complaints, and uncovering praises. We will not only highlight these valuable insights but also offer practical strategies to improve that will leave your customers feeling pampered and valued.

Key Topics Discussed:
Areas of Delight: The top factors crucial for a satisfactory guest experience
Areas of Poor Experience: Uncover pain points and areas of improvement
Root Causes: Investigating the underlying reasons behind poor guest experiences
Takeaways: Quick wins that can be applied to any industry
Episode 09

|

CX Winning Formula: Insights from the Sportswear Industry

- Understand the "Why" of Customer Experience

Join us for an exciting talk show that delves into the winning CX strategies derived from the sportswear industry. Big brands are constantly pushing the boundaries of CX to create memorable experiences for their customers. In this show, we will explore how these sportswear giants are using consumer insights to design products and services that meet the needs of their customers.

Renowned CX expert Dan Gingiss will speak to Neil Barrie, Director of Customer Experience at Rudis, who has over 20 years of experience delivering exceptional CX in various industries. They will discuss the critical role played by consumer insights in understanding and predicting customer behavior.

Whether you're in retail, healthcare, financial services, or any other industry, join us to discover how to create a truly memorable CX. Get ready to learn from some of the industry's best and see how to implement these winning CX strategies to gain a competitive edge.

Top takeaways:
How can brands redesign their products and services using consumer insights
Importance of understanding customer behavior and the power of personalization
Impact of technology and how it can be used to enhance CX
Episode 08

|

Design Your Brand for a Customer Experience First Future:
Lessons from the Hotel Industry
Brands focus on creating a Customer Experience First future. Identifying micro-moments where hidden pain points exist can help brands grow their business and create a delightful customer experience by identifying value drivers.

Clootrack's latest report, based on 35k guest reviews from 29 luxury hotels in the US, delves into how data-driven analysis can identify micro-moments that identify consumer delight and concerns.

Dan Gingiss speaks to Jeff Zidell, a global leader who has worked with leading companies such as Hyatt, Google, American Airlines, and KPMG, to discuss some of the key micro-moments from this report. Although the insights are from the hospitality industry, the process and best practices we discuss can be applied to customer feedback analytics in any business.
Key Topics Discussed:
Identify the areas of delight- top 3 "basics" that remain critical to a satisfactory guest experience.
Identify areas of poor experience - where are customers showing frustration?
Tracing problems back to their root causes - investigate the 'why' behind the experience.
Takeaways - specific action items, including quick wins and larger issues.
Know More>>
Episode 07

|

Cut the Long Runway to CX: What Airlines Can Teach Us About Customer Experience

- Understand the "Why" of Customer Experience

How can the airline industry appeal to next-generation passengers and improve customer experience in a world where the customer has the power?


This episode on airlines focuses on the fascinating insights derived from analyzing over 27,000 passenger reviews of 12 international airlines. Our team of experts has meticulously combed through reviews, identifying common themes and trends, as well as key areas for improvement.


Dan Gingiss speaks to Noam Alon, Captain with a major US airline, to discuss customer review analysis and insights into the airline industry. Noam brings a wealth of experience to the table, with a background in aviation, operations, and customer experience. He will share his unique insights and perspectives on what sets the top airlines apart. and offer valuable advice for industry professionals looking to improve their customer experience.



Top takeaways:
New challenges and realities emerging from the analysis of 27K customer reviews
Differences in patterns of customer experience between different customer profiles
New trends and innovations to stay ahead of the competition.

Know More>>
Special Episode | CX Experts Reveal How They Proved The ROI of CX Investments

Brilliant real-life examples of how CX Professionals have succeeded in linking CX investments to business outcomes
CX leaders work tirelessly to create exceptional customer experiences that drive loyalty and revenue. However, many struggle to attract a budget in this area as it's difficult to show the returns on their investments.

Studies have attempted to quantify the Return On Investment (ROI) and the business impact of improving CX. But in many cases, the results are theoretical and cannot be quantified.

That's why we're excited to bring 20 real-life examples from our latest Global CX ROI study, where CX leaders have successfully proved the value of their CX investments.

In this panel discussion, Dan Gingiss speaks to Shweta Srivastava, Chief Customer Experience Officer at Tata CLiQ, and Susanna Baque, Senior Director of Global Customer Experience at SCIEX, who share real-world examples of how they demonstrated the ROI of CX.

So, if you're a CX leader looking to drive positive change in your organization, register to listen to the greatest CX leaders share their stories.
Key Takeaways:
2 great CX leaders share their experiences on how they proved the ROI of CX initiatives
A 70-page CX ROI report with 20 real-life examples from CX leaders

8 incredible takeaways that any company can instantly apply and benefit from their CX programs
Know More>>
Episode 06

|

Data-Driven CX Lessons Inspired by QSR Industry

-Understand the "Why" behind Customer Experience in the QSR Industry

A data-driven customer experience puts the customer first, delivering exactly what they need at the right time. Data-driven customer experience empowers you to take full advantage of interconnected data while building trust, transparency, and long-term relationships.

In this episode, Dan Gingiss speaks to Deborah Philips, Innovation Strategy, and Mike Haracz, Corporate Chef - Culinary Development Lead at Univar Solutions to understand how data and insights can take customer experience to greater heights.

Top takeaways:
Connecting customer data to make better CX decisions
Using data and customer insights to address key challenges
Identify the key trends and patterns in real-time using data



Know More >>
Episode 05
| What CX Moments In Energy Drinks Category Can Teach Any Brand
- Understand the "Why" behind Customer Experience in the Energy Drinks Industry
You might be the fastest-growing entrant in the energy drinks category or an established brand looking for your next big hit, extracting the value out of your customer experience data is a critical step in driving growth for any industry.
In this episode, Dan Gingiss speaks to Hagen Panton, VP of Global Sales Capability, who has been with Nutrabolt for over a decade, to discuss changing consumer preferences in the energy drink industry.
Top takeaways:
Positive customer experience that helps to cut through the noise
Challenges around successful customer experience
3 specific tips on customer experience to focus on moments that matter



Know More >>
Episode 04

|

Traditional vs Neobanks | Customer Experience in the Age of Digital Banking

- Understand the "Why"behind Customer Experience in the Banking Industry

New age consumers are never short of options to choose from when it comes to selecting a bank. Delivering a seamless and secure customer experience is crucial to staying competitive in the digital economy. From opening an account to making payments to delivering a card on time, there are countless approaches that banks can implement to optimize their customer experience.

Drawing on insights from recent research, Dan Gingiss speaks to Melissa Douros, Head Of Digital Product Experience, Discover Financial Services, and Jeff Sheehan, the Customer Experience Consultant at CX JS Consulting, to explore how customer expectations are shifting with the digitization of banking services, and to identify strategies to supercharge the customer experience.

Top takeaways:
How can banks rethink their products and services to improve CX?
What strategies traditional and Neobanks can follow to catch up with each other?
Key concerns that prevent banks from optimizing the customer experience



Know More >>
Episode 03

|

Owning The End-To-End Customer Experience in Chocolate Industry

- Understand the "Why" behind Customer Experience in the Chocolate Industry

Customer experience is essentially shaped by several factors, some within a brand's control and some which are not. CX can entirely change the game for everyone, overturning businesses upside down within no time. To avoid interruption, companies need to learn how to manage end-to-end experiences and, as a result, reset business models and business processes.

In this episode, Dan Gingiss along with the guests, Sarah Tomasaitis, Global Portfolio Insights - Gum and Mints at Mars, and John Kapos, CEO of Perfection Chocolates discuss the most fascinating insights on consumer behavior post covid and the various aspects that could be out of control when it comes to delivering a great CX.

Top takeaways:
Top 3 category drivers of the chocolate industry
3 aspects that customers are most happy about and why
Touchpoints that shape a brand experience
Episode 02

|

Identify Emerging Signals in the Air Purifiers Industry

- Understand the "Why" behind Customer Experience in the air purifiers industry

In this episode, we will explore customer expectations, which are frequently hidden in customer conversations, and provide businesses with enough signals that are strategic to demand top-management attention.

We are delighted to introduce our guest of the show - Olivia Raya, the Customer Service Team Lead & Trainer at Rabbit Air. Dan and Olivia will share their valuable experiences and help understand the invisible 'whys' of customer experience.

Top takeaways:
Identify valuable "signals" often hidden amid the noise.
Spot the dip in positivity due to changing customer expectations.
Customer satisfaction across price ranges.



Know More >>
Episode 01

|

CX Analytics in Beauty & Cosmetics Industry

- Understand the "Why" behind Customer Experience in Beauty & Cosmetics.

In this episode, we'll be discussing important elements of exceptional customer experience in the beauty industry.

Meet our beauty expert Loren Taylor West, Founder and CEO at CPG Beauty and Beyond. She shares her experience and best practices from the Beauty & Cosmetics industry. Dan and Loren discuss the importance of using consumer insights to gain a deep understanding of your customers.

Top takeaways:
Top 5 category drivers in the makeup industry
Deep dive into the Top 2 categories
Learn why emerging brands top the brand equity chart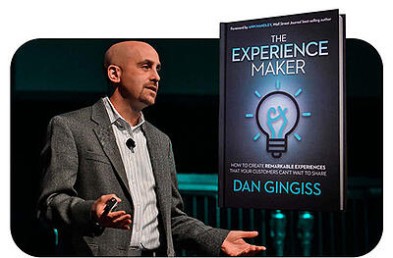 About
Dan Gingiss
Dan Gingiss is a customer experience speaker and coach with a 20-year corporate background at companies like McDonald's, Discover, and Humana. He helps businesses create experiences that customers can't wait to share with friends and social media followers. He believes that a remarkable customer experience is the single best sales and marketing strategy.
About
Clootrack
Clootrack is a real-time customer experience analytics platform that helps brands reduce churn significantly.
Clootrack helps brands understand granular qualitative reasons "why" customer experience drops. This reduces response time to CX trends by 88%.
Clootrack is the favorite among brands because of:
Ability to aggregate data seamlessly across first and third-party touchpoints.
Ability to analyze and understand actionable granular customer priorities at 90%+ accuracy.
Superfast turnaround times!
Real-Time Customer Experience Analytics Platform!